News
Harlequin Floors collaborates on biomechanical research study
31st January 2020
Two leading dance academics are set to carry out extensive research looking into how young dancers' feet can be protected from injury supported by Harlequin Floors.
Dr Luke Hopper one of the world's leading authorities on the biomechanics of dance and injury prevention and the specialist dance podiatrist Dr Sarah Carter from the University of Western Australia will work together with Harlequin Floors on the important study.
The research will explore the needs of adolescent dancers during their development and training to enable further advancements into understanding the properties of dance floors necessary to support them.
It comes after Dr Carter and Dr Hopper successfully developed a world-first method for assessing the biomechanics of a dancer's foot, providing new insight into the complexities of feet and how they contribute to dancers' turnout.
Additionally, Dr Hopper developed an integrated model of best practice in dance floor design and construction which was rated as having 'high international impact' by the Australian Research Council in 2018. 
The study investigated injury rates and the biomechanics of dancers using different floor types.  The research has been followed by dance companies all around the world and featured in the International Association for Dance Medicine and Science Dancer Wellness a publication aimed at informing the wider dance community about best practices in dance floor use.
Dr Luke Hopper, Edith Cowan University:
"My previous research saw us work with some of the world's top companies, including the Birmingham Royal Ballet in the UK and the Queensland Ballet in Australia who have since modified their dance floors and changed how they and their dancers work. 
Dance floors are sprung in a way to provide adequate shock absorption specifically for dance.  This is necessary when a professional dancer might perform 150 jumps and landings in their daily classical ballet class alone. 
However, the flooring used by dancers while on tour could vary widely between theatres.  If a performance surface lacked the right absorption properties, dancers could sustain serious injuries. 
An ideal dance floor needs to strike the right balance between firmness and responsiveness and also provide good traction to avoid slips and falls. 
This latest research will look at developing an understanding of the dance floor properties needed for aspiring adolescent dancers to support them in their training towards a professional dance career. 
Dancers' feet perform amazing tasks, undergo high stresses and are essential for most dance performance.  The position and stresses placed on a ballerina's foot en pointe provides the perfect example of this amazing ability.  Unfortunately, the foot is one of the most commonly injured body regions in dancers. 
This research aims to support dancers and prevent injuries by collecting and examining the largest set of biomechanical data of dancer's feet in the world. 
The data collected will hopefully take place over a two year period.  The research aims to address the questions; how do dancers' feet change from adolescence through to adulthood and how do different foot structures behave under dynamically loaded dancing movements.  The data collected will involve using a new 3D motion capture assessment tool developed by Dr Sarah Carter and I.  The tool enables us to estimate the movement of the foot bones during dancing movements as opposed to traditional clinic-based assessments. 
Harlequin will be disseminating the study findings to the international dance community and building the findings of the study into new product design."
For over 40 years, Harlequin has developed a range of sprung and vinyl performance floors designed to meet the unique needs of dancers.
Steve Green, Group Marketing Director at Harlequin Floors, said:
"Harlequin is widely recognised as the world's leading authority on dance floors.  As an enlightened manufacturer Harlequin is working closely with experts in biomechanics and the dance community to develop and refine our range of sprung and vinyl performance floors that keep dancers safe by reducing the risk of injury.  Our collaboration with Dr Hopper and Dr Carter on this new project will add to our understanding in this field and will help Harlequin to develop floors specifically designed to protect younger dancers as they grow and mature."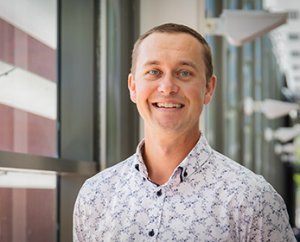 Dr Luke Hopper is an Australian dance scientist with a research focus on the biomechanics of dancer performance and injury. He is a Lecturer, Postdoctoral Research Fellow and Co Director of the Dance Research Group at the Western Australian Academy of Performing Arts and has served on the board of directors of the International Association for Dance Medicine & Science and is the president of the Australian Society for Performing Arts Healthcare.  

In 2011, Dr Hopper obtained a PhD specialising in the biomechanics of dance and injury prevention at the University of Western Australia's School of Sport Science, Exercise and Health.   Dr Hopper coordinated the biomechanics module in the pioneering Master's of Dance Science at the Trinity Laban Conservatoire of Music and Dance in 2010 before commencing as a lecturer in biomechanics at the University of Notre Dame Australia.

Dr Hopper's work in dance science and performing arts health has involved several collaborations with international ballet companies such as the Birmingham Royal Ballet and with industry partners Harlequin Floors. Dr Hopper continues to work with the International Association of Dance Medicine and Science and the Australian Society for Performing Arts Healthcare in the development and dissemination of health evidence in preventing injury and illness in performing artists. In his position at ECU, Dr Hopper is developing a health education and research program for the performing arts using his specialised skills in biomechanical 3D motion capture facilities and in collaboration with the WAAPA staff and students.

;