News
Harlequin Floors at Leeds City College
21 February 2020
Leeds City College opened its Quarry Hill Campus and welcomed 3,000 students to the state-of-the-art facility in 2019.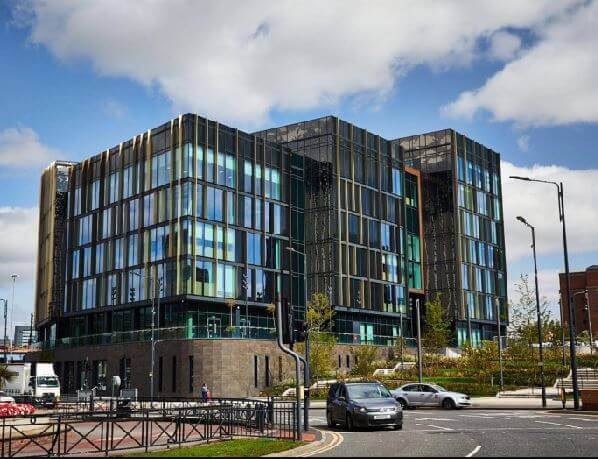 The nine-story complex, which was nearly two years in construction and sits at the heart of the city's Cultural Quarter is the new home for the college's School of Creative Arts.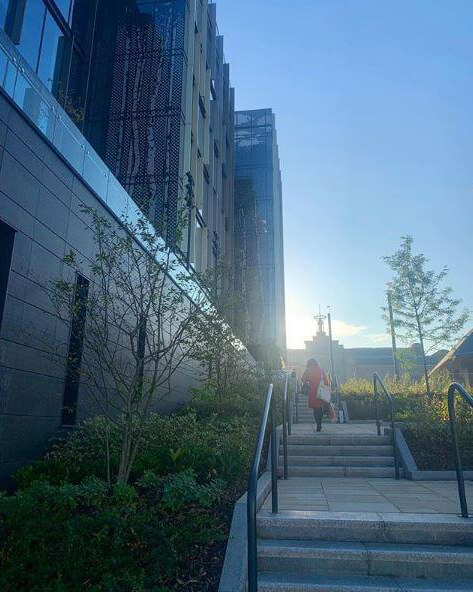 Specialist vocational training facilities in the new development include professional dance and performance studios, TV and media suites, workshops and a 200-seat theatre.
Designed by Ellis Williams Architects and built by Wates Construction North East & Yorkshire, the Quarry Hill Campus is one of the first projects delivered as part of a wider £300m redevelopment of the area by the Leeds City Region Enterprise Partnership and local authorities with investment in creative, cultural, academic, residential and commercial premises.
Leading contractor, Wates Construction secured the education contract for the £60m campus and began the major interior fit-out programme working with Harlequin Floors.
The expert technical team installed a fully floating Harlequin Activity sprung floor system into the professional-standard studio performance spaces topped with a Harlequin Standfast vinyl surface. The surfaces in the TV and Drama studios were fitted with Harlequin Cascade and Harlequin Freestyle vinyl.
Richard Lee, Head of Department Media, Music & Performance Production said:
"Having worked with Harlequin Floors in many previous projects I was delighted that they provided the flooring solution for all of our new dance studios here on the Quarry Hill campus. We need floors that are resilient and easy to maintain to give the best experience to our students and industry partners. Harlequin floors continue to give us that reliability and quality."